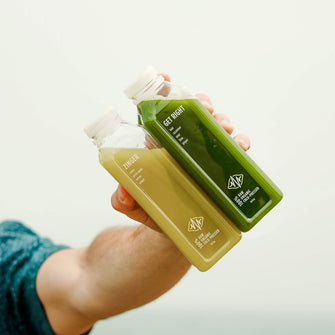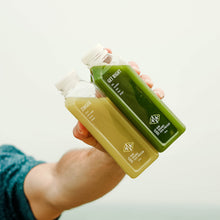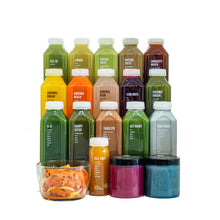 PHYTO // Alkaline
The all-new PHYTO // Alkaline Cleanse is designed for those seeking a deep digestive reset. This program offers the most variety and features our Raw Carrot Salad that helps to pull & flush endotoxins & waste, while flooding the body with a full spectrum of high vibrational nutrients. Clients should expect to feel light, energized & balanced after completing this protocol.
*Photo may not reflect exact product lineup.
DAY 1
Cell Re
Vanilla Mane*
Adrenal Dream
Get Right
Carrot + Fennel Salad
Longevity Broth
Shaman Shake
DAY 2
Dandy Detox
Lionheart*
Adrenal Island
G-8
Purple Sea Moss
Longevity Broth
Blue Mood
DAY 3
Zinger
DOPA-mint*
Adrenal Greens
Savage
Blue Sea Moss
Longevity Broth
Tiger Eye
DAY 4
Zinger
Lionheart*
Adrenal Sour
Royal Purp
Kill Shot
Longevity Broth
Purple Sea Moss
*Chaga Tea may be substituted for Matcha.
Approx Daily Nutrition: 1200 cals • 120g carbs • 90g sugar • 20g protein • 18g fiber • 45g fat