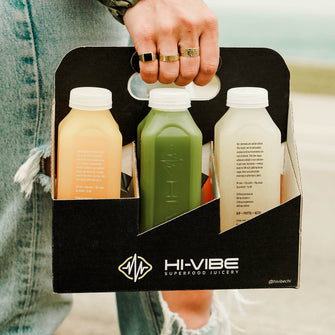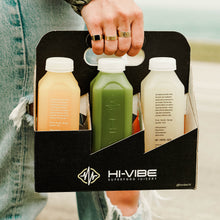 Detox Box
2 days of detoxifying redemption for those that just don't have the time or just aren't quite ready to commit to a full-on cleanse. Designed to flush out the bad, while flooding your body with the absolute best.
1 Cell Re
1 Zinger
2 Kill Shot
1 Vanilla Mane
1 Lionheart
1 Dandy Detox
1 Club Beets

1 Coconut Greens
1 Get Right
1 Digest & Detox Salad
1 Royal Purp
2 Activated Broth or Longevity Broth
2 Clay Shot
*Photo may not reflect exact product lineup.