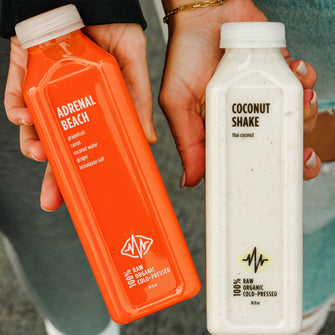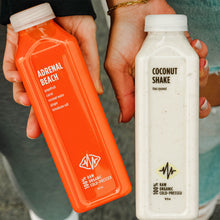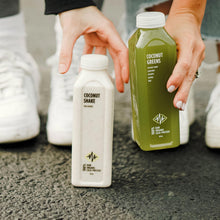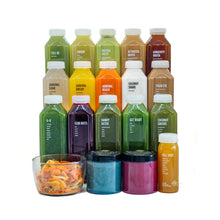 AIP // Gut Reset
If you battle food allergies or intolerances, chronic inflammation, histamine, auto-immune, digestive and/or skin issues then this is the cleanse for you. It's like a 3-in-1 anti-inflammatory, gut healing elimination diet.
Aligned with the principles of the autoimmune protocol, our AIP cleanse supports your immune system while alleviating systemic inflammation. By temporarily eliminating inflammatory and autoimmune triggers, your body has a chance to rest and reset, promoting healing from within and supporting your overall internal harmony and vitality.
DAY 1
Cell Re
Vanilla Mane*
Adrenal Dream
Get Right
Carrot + Fennel Salad
Activated Bone Broth
Coconut Shake
DAY 2
Cell Re
Lionheart*
Adrenal Beach
Dandy Detox
Blue Sea Moss
Activated Bone Broth
Coconut Shake
DAY 3
Zinger
Vanilla Mane*
Adrenal Greens
Savage
Purple Sea Moss
Activated Bone Broth
Tiger Eye
DAY 4
Zinger
Lionheart*
Adrenal Sour
Royal Purp
Kill Shot
Activated Bone Broth
Blue Sea Moss
*Chaga Tea may be substituted for Matcha.
Approx Daily Nutrition: 1200 cals • 120g carbs • 90g sugar • 32g protein • 28g fiber • 50g fat
*The AutoImmune Protocol removes all potentially inflammatory & autoimmune triggering foods such as: coffee, nuts, seeds, grains, legumes, nightshades, dairy, eggs and chocolate