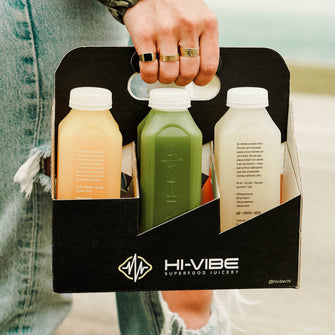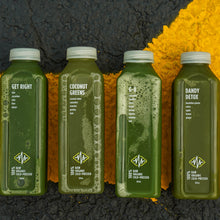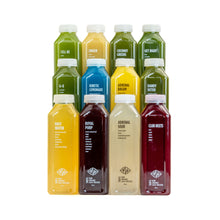 Juice 'Til Dinner
If you seek to achieve the amazing benefits of cleansing without giving up dinner, our JTD program is for you!! 
Designed for weekly subscription to flood your body with vibrant organic nutrients; ensuring a flat belly, smooth digestion, clear mind & abundant energy.
What You Get
4 days of 4 drinks per day [base]
Optional upgrades: 4 pack of Kill Shots and/or 4 Tonics [Matcha, Coffee]
What You Do
Consume 1 drink every 2 hrs. This serves as an optimal replacement for breakfast through lunch, setting you up for a healthy dinner of your choice.
Subscribe Weekly to "press the easy button" to your happiest + healthiest self!!
DAY 1
Cell Re
Adrenal Dream
Dandy Detox
Get Right
DAY 2
Cell Re
Adrenal Greens
Savage
Kinetic Lemonade
DAY 3
Zinger
Adrenal Dream
G-8
Get Right
DAY 4
Zinger
Adrenal Sour
Dandy Detox
Royal Purp